How to download videos on facebook to your phone and computer 2021
Along with the development of technology, the Facebook application is updated with many new features. Besides, the demand for using this social network is also richer. In addition to watching news and sharing life information, many people also want to download videos to their devices. So how to download videos on facebook to your phone and computer effectively? In the following article we will share some useful methods for your reference.
Download Facebook videos on Android, iOS, computer browsers
Currently there are many tools and software to support downloading Facebook videos. However, if you want to download for all Android phone browsers, iOS, computers with up to 4K quality, SnapSave.App is considered as the perfect choice. Not only does it have a friendly interface, but it's also simple and easy to use. To perform how to Download Facebook videos you follow these steps:
First visit the SnapSave.App page. Copy the link of the Facebook video you want to download.

Paste the link into the "Paste Facebook video URL" field, then click the blue arrow next to it.

Now you continue to choose the quality of video according to your needs. The tool supports formats from 144P to 4K.

Finally we download the Facebook video to the device. This process is happening quite quickly so users do not need to wait long.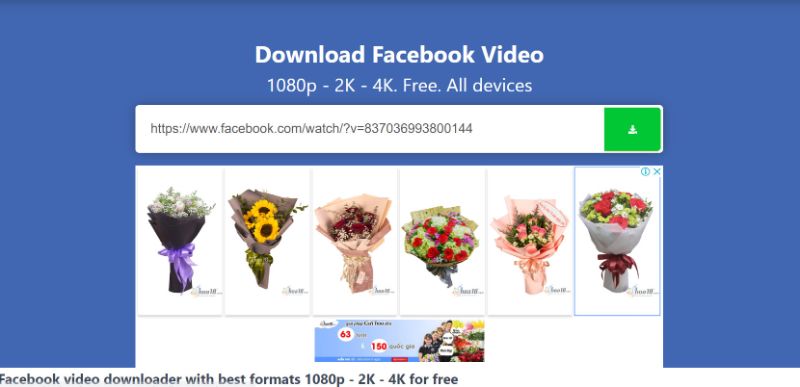 SnapSave.App allows downloading Facebook videos on Android phones, iOS, computers
Download Facebook video with Plugin on Chrome browser
Social Video Downloader is one of the most popular ways to download Facebook videos today. With this tool, you do not need to go to a 3rd party website to download, but can do it in your browser. The utility supports users to use free of charge and manipulate quickly. With just one click, your HD video will be downloaded. First of all we access the link: https://chrome.google.com/webstore/detail/social-video-downloader/kfnnoammpigcglgbhcbbdpnekbcddahe?hl=vi.
Then click on "Add to Chrome" => Select "Add add-ons". Now the video downloader opens. It will guide you through the steps of implementation including:
Step 1: When you see a video on the Facebook news feed and want to download it. Users select video quality: Normal or HD.

Step 2: Tap Download video to start downloading.
In fact, we won't be able to perform downloads from Chrome extensions. So Add-on wants to analyze video to provide you high quality video with realistic and vivid sound.

Downloading Facebook videos with a Plugin on the Chrome browser is made simple
Download Facebook videos using the app on Android phones
Video Downloader is one of the best HD video downloaders for Facebook today. This application supports a super fast download process, simple operation and ensures high safety.
Outstanding features of the software
Allows downloading and forwarding HD videos from Facebook for free.

App uses the Thunder 3 download accelerator, multi-threaded technology, and increases download speed by 80%. So download time is fast.

Professional download manager support to pause, resume, delete video download.

We can use sharing and forwarding to share downloaded videos with our friends.

Users can download multiple videos simultaneously for offline playback when they need to review.

The built-in video player is capable of playing offline when needed.

MP4 downloader, HD quality supported most cases.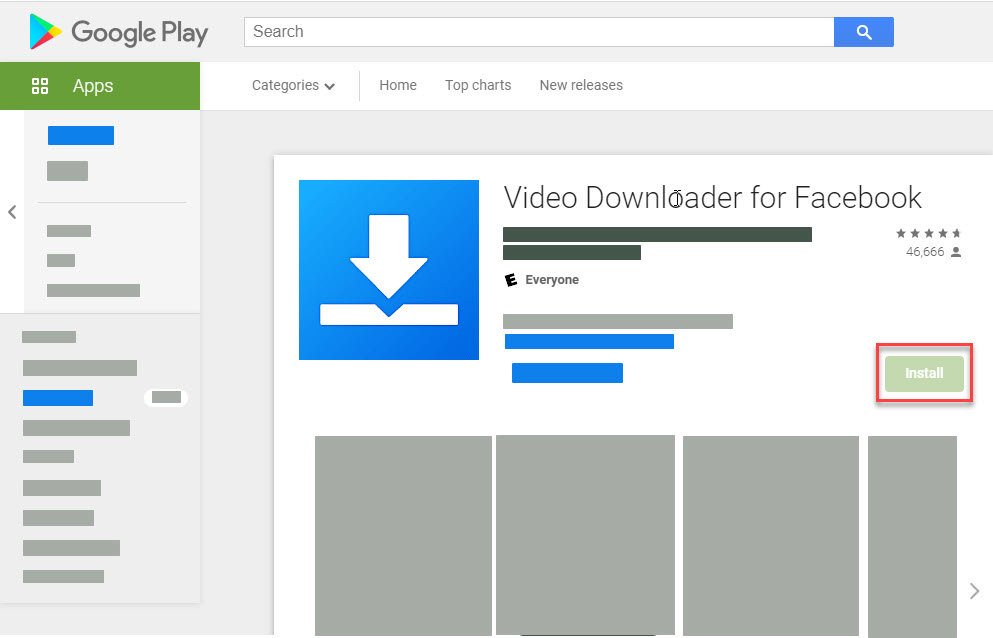 Video Downloader is the best android software to download videos for Facebook today
How to download Facebook videos using the software
You can follow the link to download Facebook videos. This method ensures convenience, short lead time and a high level of safety.
Open facebook application.

Find your favorite video and tap the copy link.

Open the Video Downloader app for facebook. At this point the app will help you to download videos automatically.
In the case of a problem in the download process or facebook website to restrict downloading by address. Users should use the pre-installed browser download with the following steps:
Open the video download application for facebook.

Use the built-in browser to log into the official Facebook website and play your favorite videos.

Tap the download button and the app will help you download the video to your phone.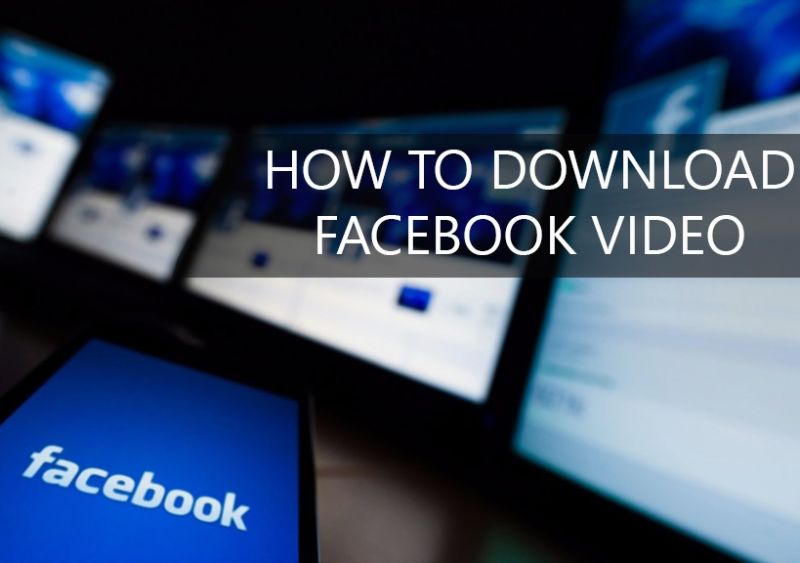 You can download Facebook videos using the app on Android phones
Epilogue
Hopefully after consulting the article content you can better understand how to download Facebook videos. Currently, there are many different methods for users to choose from depending on their needs. However, before applying it, we should carefully look for tools, software and standard implementation steps. Thanks to that the download process will take place quickly, safely and ensure the highest quality. Wish you success with many interesting experiences
Related posts